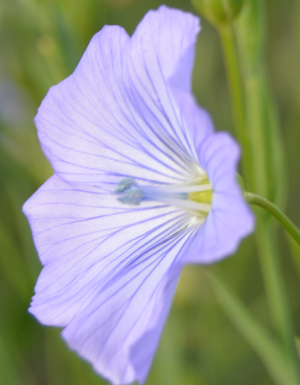 Current Events
No Results Found Matching Your Query
Producer Alerts
Sep 20, 2018
A wet and cool week stalled most harvest operations in the province. Sixty-two per cent of the crop is now in the bin, according to Saskatchewan Agriculture's weekly Crop Report.
MORE >
Aug 31, 2018
The August edition of Flax on the Farm - Harvest and Storage of Flax.
MORE >
Aug 14, 2018
Nominations for SaskFlax directors is open now. Are you interested in running for one of the three open positions this fall?
MORE >
Aug 03, 2018
There are many considerations at harvest time. Maximum Residue Limits are just one.
MORE >
Jul 24, 2018
The July edition of Flax on the Farm - Preparing for Harvest
MORE >
Jun 25, 2018
The June edition of Flax on the Farm.
MORE >
May 24, 2018
The May edition of Flax on the Farm.
MORE >
Apr 27, 2018
Welcome to the new monthly agronomic information on flax.
MORE >
Apr 09, 2018
The Scientific Research and Experimental Development tax credit for registered flax producers that paid and have not requested a rebate is 48.8% for 2017.
MORE >
Mar 23, 2015
Sampling and testing of producer stocks both current and farm-saved provided an effective tool in monitoring the progress toward the effort to clear Triffid from the flax production.
MORE >
More Flax News
Sep 18, 2018
Agriculture and Agri-Food Canada has released the September report for Canada: Outlook for Principal Field Crops.
MORE >
Feb 12, 2018
SaskFlax hired Michelle Beaith as Flax Agronomist for the organization. Michelle will be providing flax agronomy information and helping to plan research funding opportunities for SaskFlax.
MORE >
Dec 05, 2016
The Saskatchewan Flax Development Commission election is complete and the results are available.
MORE >
Aug 04, 2016
The Canadian Grain Commission news release about the deregistration of CDC Arras, Flanders and Somme on August 1, 2017.
MORE >
Jan 14, 2014
Health Claim for ground flaxseed in Canada. Research confirms that daily consumption of five tablespoons (40 grams) of ground flaxseed will help to reduce cholesterol levels.
MORE >